Spanish Under-30 sailor Willy Altadill will return for his second edition of the Volvo Ocean Race after joining MAPFRE's squad for 2017-18.
The 24-year-old from Barcelona, who made his debut with MAPFRE last race, is the son of round-the-world veteran Guillermo Altadill.
Willy is MAPFRE's first sailor to be named for the 2017-18 race as one of the two Under-30s sailors each team must sail with.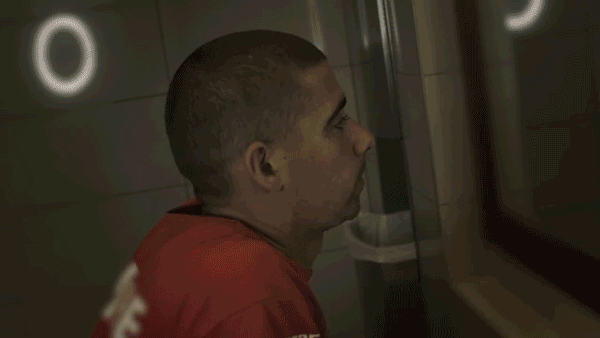 "My job will be to help the watch captains ensure the boat is sailing as fast as possible," explained Willy, who is already training with the team in Sanxenxo, northern Spain, and will take the role of trimmer.
"The aim right now leading up to the race is to push the boat as hard as possible and try to break things, so that we don't break them in the race. We can also fine tune the electronics so that all the numbers for the boat are correct, and squeeze the very best out of it."
© Maria Muina / MAPFRE
The youngster joins skipper Xabi Fernández, watch captains Pablo Arrarte and Rob Greenhalgh, and boat captain Ñeti Cuervas-Mons in the MAPFRE ranks. Seven-time Volvo Ocean Racer Neal McDonald will be sports and performance director, and will also sail some legs in 2017-18.
Willy is young and strong, and good at everything. He sails well, and is a really hard worker as well as a very good trimmer

Xabi Fernández
In 2014-15, Willy Altadill joined MAPFRE for Leg 4 from Sanya to Auckland, helping the Spanish team to victory in the 6,000-mile plus stage. Xabi was MAPFRE's stand-in skipper then, and Altadill is grateful not only to the trust his fellow Spaniard put in him, but also the Under-30s rule that is designed to bring on the next generation of Volvo Ocean Race sailors.
© Amalia Infante/Volvo Ocean Race
"For me personally it's a rule which has enabled me to sail with people with a lot of experience, and learn a great deal from them, as I did in the last race,' said Altadill. "Now it means I'm joining the boat knowing exactly how everything works, and I can keep evolving."
Skipper Xabi Fernández is delighted with his new recruit. "Willy is young and strong, and good at everything. He sails well, and is a really hard worker as well as a very good trimmer.
"I'm sure that he will give his all as he did in the last edition, once again with MAPFRE. Since he was very little he has experienced offshore racing and the Volvo Ocean Race alongside his dad, Guillermo, and you can tell. Since the last race, he has been continuously sailing big boats, and will undoubtedly keep growing in this race."
Guillermo Altadill is a Volvo Ocean Race legend, having sailed in five editions, starting in 1989-90 with Fortuna Extra Lights.